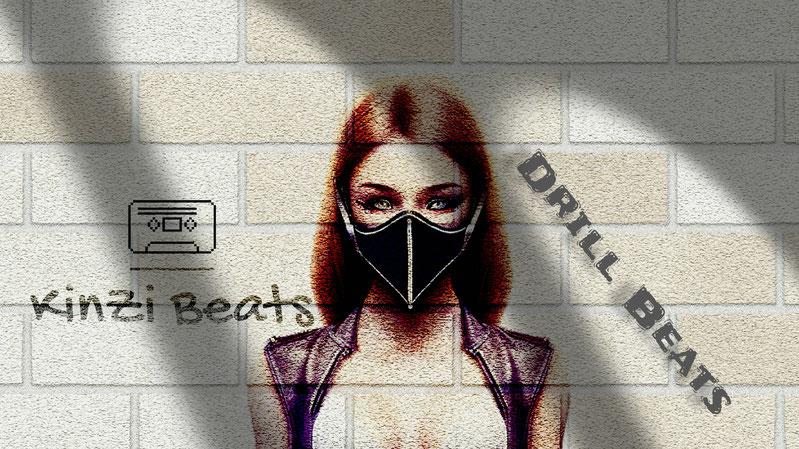 Want to give your rap or drill track the right punch? Looking for the best drill beats to give your music the groove and energy you want? Then you've come to the right place! KinZi's Drill Beats offer you the perfect solution to take your music to the next level.
AVAILABLE Drill BEATS
The drill style has taken the rap scene by storm, known for its dark, pulsating beats and hard lyrics. With drill beats by KinZi, you can infuse your song with that distinctive energy, ensuring it stands out from the crowd.
If you're looking for something melodic, be sure to check out KinZi's Melodic Drill Beats as well.
---
Why Choose Beats and Instrumentals by KinZi
Professional Production: KinZi Beats is an experienced music producer and beatmaker with a strong focus on drill style. Drill beats and instrumentals are carefully arranged and mixed to ensure it meets your needs.
100% Rights Clearance: By purchasing the selected beat licenses, you get all the necessary rights to use the beat in your project without any legal concerns.
Flexible licensing options: KinZi knows that musicians have different needs. That's why we offer different licensing options, including basic licenses for hobby artists and extended licenses for commercial use.
Quick and easy purchase: The cooperation with airbit.com allows you to buy beat licenses quickly and easily. You can browse and select directly on our website and then buy and download from airbit.
Varied selection: From gritty and aggressive sounds to melodic and catchy rhythms. Regardless of your style, you'll find the right beat here.
Drill Beats by KinZi
Give your music the boost it needs with high-quality drill beats instrumentals from KinZi. Whether you're an aspiring artist or an established musician, KinZi's instrumentals are the perfect addition to your productions. Browse the selection now and find the beat that will add that special something to your music!
Listen to beats and music by KinZi on your music streaming provider
KinZi Beats about Drill Music
"Drill music has become an impressive phenomenon of the musical underground in just a few years - and is not only celebrated in Great Britain or the USA."
Take the first step towards realizing your musical vision today. Discover Drill Beats by KinZi and enter the world of drill!
Follow KinZi Beats
drill Beat release on YouTube
"CeZin" Creepy Drill Type Beat by KinZi