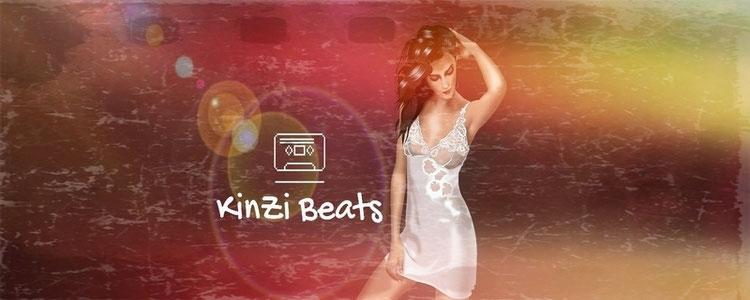 Here is the musical source for your next hit song! Free for Profit Trap Beats by KinZi for the accompaniment of your dope lyrics.
With KinZ's musical productions, you can boost your career as a musician, rapper or singer and record and release great tracks.
Note:
All KinZi's Trap Beats (Free for Profit Licenses) are available on Bandcamp for free download.
Available Free for Profit Trap Beats
If you're looking for high quality trap beats that you can use for your projects for free, you've come to the right place. Here I present you my professional Free for Profit Trap Beats.
Halima
---
Smooth synthesizer melodies and the characteristics of trap typical sounds blend together to create lush beats and incomparable grooves.
Emotional Trap Beat
Tempo: 137 BPM
Key: D# minor
Kamila
---
The sound of modern Trap Music!
Moody melodies, flowing drums and futuristic 808 bass.
Tempo: 119 BPM
Key: C minor
Nancy
---
Dark Trap Beat
Legendary Drums and Dark Melodies 
Tempo: 142 BPM
Key: G minor
Ellie
---
Fast Trap Beat
The definitive summit of dark melodies and groovy hi-hats
Tempo: 137 BPM
Key: C# minor
Xenia
---
A dark feat! 
This instrumental sounds contemporary and at the same time the sounds create a dark atmosphere.
Tempo: 88 BPM
Key: E minor
Bianca
---
Epic Trap Beat
Produced for talented Hip Hop and Trap Rappers
Tempo: 128 BPM
Key: C minor
Leticia
---
Drill Type Trap Instrumental
A mixture of Trap, Drill and Erotic Vibes
Tempo: 142 BPM
Key: D major
Gina
---
Experimental Music Production
Gina is characterized by a combination of exceptionally warm sounds and powerful 808 slides
Tempo: 110 BPM
Key: D major
KinZi on YouTube and Instagram
KinZi Beats' YouTube Channel is also an excellent source for Free for Profit Trap Beats. On this channel you will find a large and very good selection of Free for Profit Beats for various music styles.
Would you also like to be informed about new KinZi releases on Instagram? Very gladly!
Follow KinZi Beats on Instagram
About Trap Beats / Trap Music
The music style trap in its original form is a modification or a further development of hip hop. Distinctive features of  Trap Beats are the massive kick drums or 808's, a sluggish bass in a darkly aggressive atmosphere, dramatic orchestration, stuttering hi-hats and rattling snare rolls.
Add to that your great lyrical content to Trap Beats by KinZi and a new modern Trap Song is ready to smash the world's speakers.
Two Trap Music Variants
Trap Music (with Rap Lyrics)
Since the beginning of the 2010s, Trap Music has been understood as a new style of hip-hop, which is characterized above all by its minimalist beats and increasing melody. Among the most distinctive stylistic features of Trap are the sluggish rhythms with very deep bass drums and fast, "rolling" hi-hats. In terms of sound, a mostly dark, aggressive atmosphere dominates.
Hybrid and EDM Trap
In contrast to the original Trap Music, EDM-Trap-Songs combine numerous characteristic sounds from electronic music such as Dubstep, Brostep and Electro-House with elements of typical Trap. In addition, the "EDM usual Drops" are usually built into the arrangement of the tracks.